JOIN OUR MEMBERSHIP FOR FREE
What is the Girls that Scuba membership?
How do I get involved?
A first of its kind in the SCUBA industry - the GTS Membership has hundreds of discounts and deals on dive centres and dive brands all over the world - EXCLUSIVELY to our members. We've got tons of dive centres onboard - all offering our members 10% off their dive bill - as well as dive and ocean related brands offering up to 20% off to the members.

To be included in the membership you need to offer our members any kind of discount/incentive or deal that they can't find anywhere else. Some of the companies we already have onboard are offering a percent off their whole site, buy one get one free on certain items or 10% off dive days/courses. That bit is completely down to you.

It's FREE to join!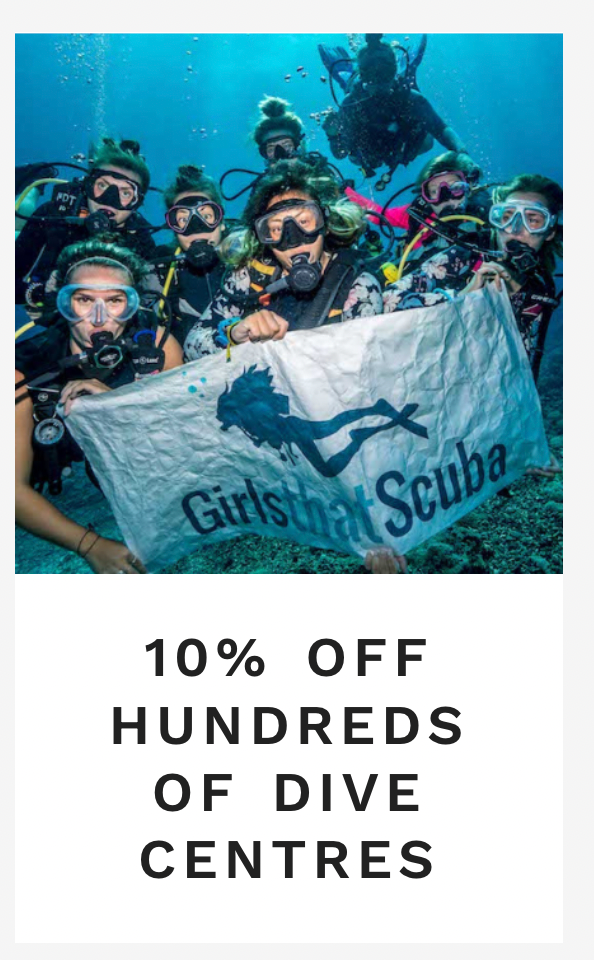 Girls that Scuba 
The world's largest dive community for women
Find out more
FOLLOW US